Author: Marshall Beyer | Read Time: 2 minutes | Publish Date: August 15, 2021
As the new school year is now back in session for some of us, Back to School Nights are right around the corner. Some schools might choose to do their Back to School Nights virtual (like my district). A worry that some teachers have expressed to me is, "How do I know if my parents/guardians have the app installed? Should I send home instructions on how to install the app?" If you use Zoom as your platform for virtual meetings, here is any easy setting to enable to ensure that your parents/guardians can access your virtual meetings regardless of if they have the app installed or not.
Enable Join Meeting from Browser Link
To ensure that anyone can join your virtual meeting, regardless of if they have the Zoom app downloaded or not, first head on over to zoom.us and log into your account. Then click on Settings. From within settings, click on In Meetings (Advanced)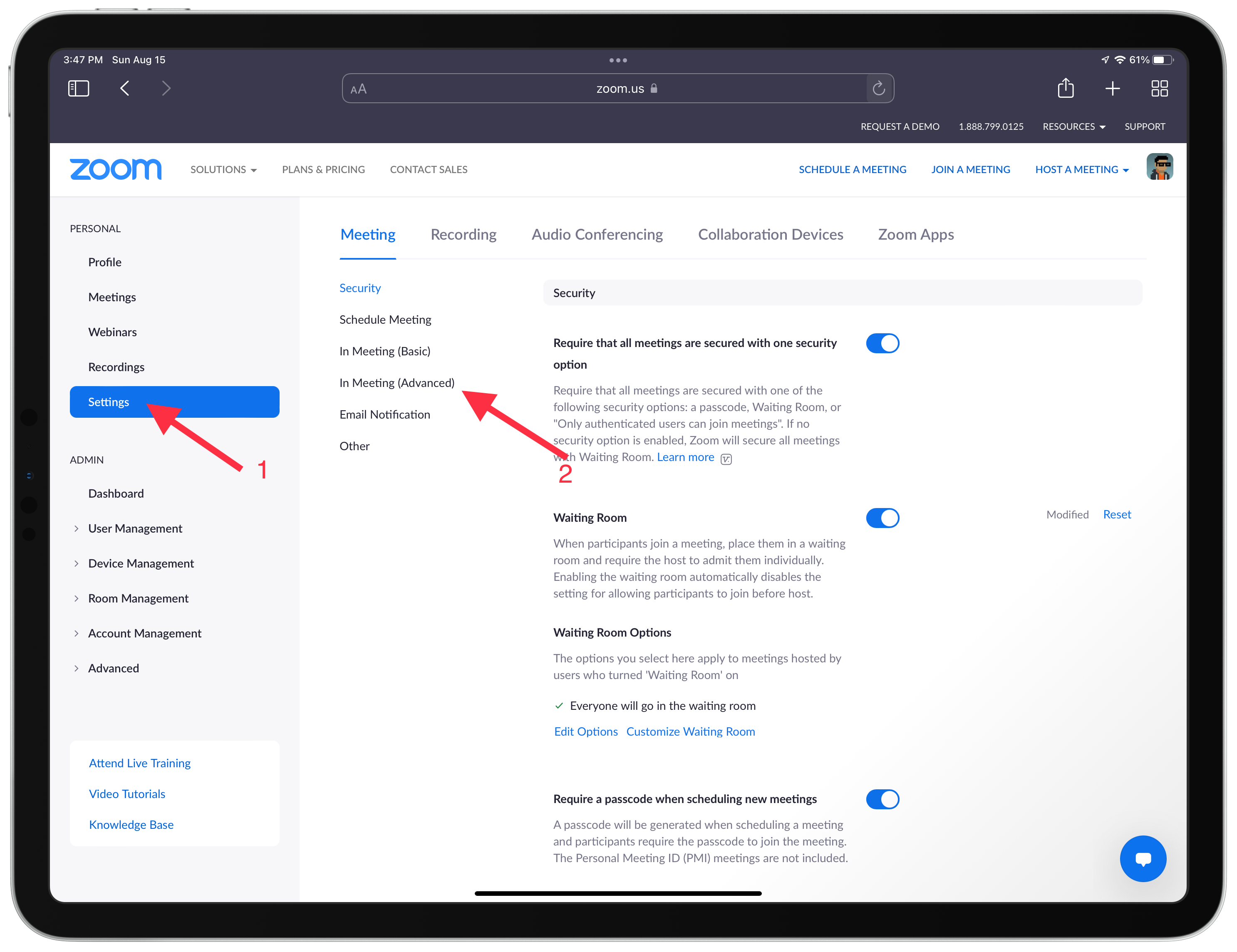 After that, scroll down a ways until you see the Show a "Join from your browser" link. Make sure that the toggle is turned on. You know it is on because it will be blue.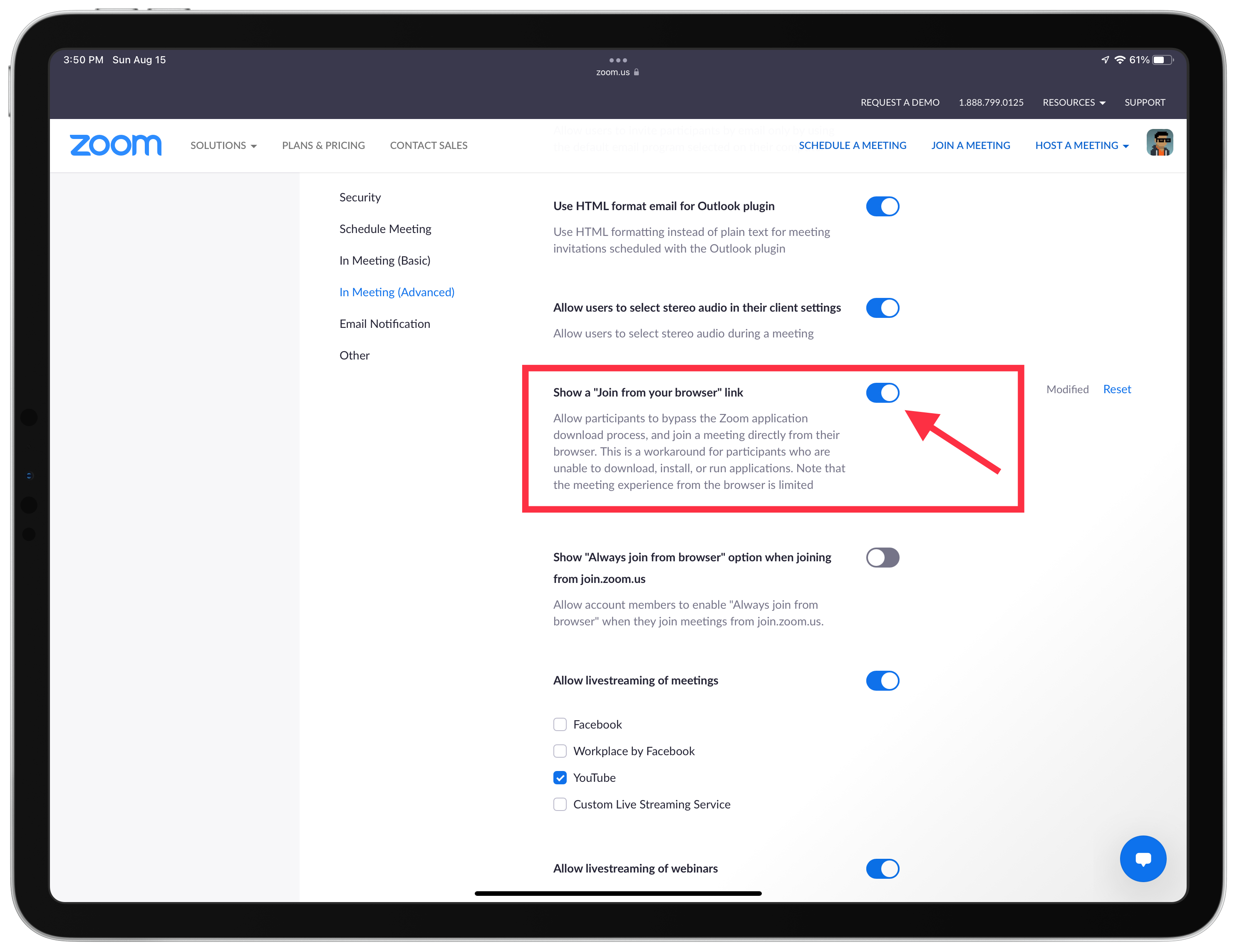 That's it! Now when your attendees go to join your Zoom meeting, they will see an option to join from their browser. They can now join your meeting whether they have the app downloaded or not.